Find & Enjoy Erotic Massage On Exotic Gambia Today
Erotic massage is your ultimate sensual medicine that your body and soul have been yearning for all this while. Join Exotic Gambia and connect with experienced massage escorts.
Find female massage escorts who will massage every part of your tired muscles especially around your erogenous organs. Immerse yourself in the world of sensual fantasies with Gambian male massage escorts. Experience top-notch pampering.
Types of Massage On Offer In The Gambia
You will be spoilt for choice, for there is a wide array of erotic massage on offer. Experience happy ending massage, body to body massage, Nuru massage, Thai massage, tantric massage, nude massage, reflexology, aromatherapy massage, porn massage, and many more.
Benefits of Erotic Massage
If your muscles are aching and tired, massage is the best solution. Most of the time the aching and fatigue are as a result of wear and tear of your muscles as well as poor blood flow. Massage removes worn out tissues on the skin allowing for new ones to grow and rejuvenate. This also helps streamline your blood flow and supply the different parts of your body with oxygen.
Proper blood flow also helps in the proper stimulation of your different body organs. It is true that your tired muscles prevent proper erection and achievement of your orgasm. This is a big deal if you want to enjoy sex. Proper erotic massage also improves of your ego and grants good mood. You will save you marriage, relationship, and avoid lots of frustration during coitus.
Massage Escorts Categories
Hook up with gay & lesbian massage escorts, transgender massage escorts, bisexual massage escorts, heterosexual massage escorts, and transsexual massage escorts.
Erotic Massage Location In The Gambia
Find Banjul massage, Fajara massage, Serrekunda massage, Central River massage, Upper River massage, Georgetown massage, West Coast massage, Abuko massage, Sabi massage, etc.
VIP
Sexy B
Banjul City, Banjul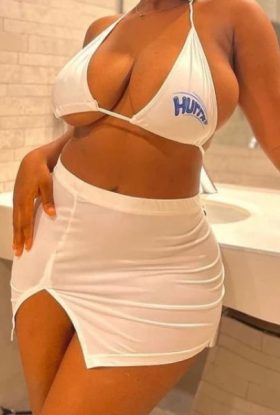 +220 201 0457
Call Sexy B